Welcome to the experience economy – where value is created based on who curates the best experience. The winner? Enterprises that put consumers at the heart of every interaction. There are a lot of fundamental technologies that enable the delivery of a great customer experience (CX). Since contact centre applications are one of the most impressionable aspects for most consumers, it makes sense to focus your technological investments there. So, stop thinking about your contact centre as a cost centre. Instead, visualise it as a profit centre. We see three (3) fundamental technologies that will greatly improve your contact centre and – levelling up your CX.
1. Cloud
Traditionally, most contact centres and other channels delivering CX are on-premise. This is because enterprises were concerned about high reliability, data security, and compliance. But over the last 18 months, businesses are rapidly migrating their customer support services to the Cloud – and for good reason.
Cloud services enable business continuity – one of the highest priorities in 2020. Agents get to work from anywhere and maintain service levels with the Cloud. Nelson Hall reported that from 2021 onwards, 25-30% of the total market would apply a work-from-home model. Also, the Cloud solutions of today have enterprise-grade security and are compliant with the required standards and regulations. A Cloud-based solution will most likely ensure your customers get stable, seamless and efficient CX – regardless of the COVID-19 effects.
A key differentiator for today's enterprises is eliminating CX siloes by integrating different customer touchpoints. With the Cloud, you get to orchestrate a single customer journey from your brick-and-mortar store, your online site, social media channels, and mobile apps to your customer support centre. This means your customers will be able to have an experience that is cohesive – regardless of whether they choose to walk into your store, visit your app, or talk to your customer service representatives. You will get to know their histories, what they are interested in, and serve them accordingly. Aberdeen Group showed that companies with a robust omnichannel customer engagement retain 89% of their customers on average, compared to 33% of companies with weaker omnichannel customer engagement.
The Cloud, being a scalable, flexible solution, allows you to access the latest technologies rapidly in response to your changing customer needs. With "click-and-enable" plug-ins, you no longer need to go through building, testing, and integration cycles. This frees your IT team to focus on other pressing goals while exceeding your customers' expectations.
2. Robotic Process Automation (RPA)
Leverage RPA and significantly transform your CX. RPA helps you to automate repetitive tasks so your team can focus on what matters – building lasting relationships with your customers. Furthermore, it speeds up efficiency, reduces errors, and ensures consistency. RPA works for both client-facing tasks and internal tasks. However, a bigger opportunity for automation shines in integrating the back-end with the front-end to help make quick decisions, when and where it matters.
Take automation in the insurance sector, for example. When a client calls to file a claim, the agent must search for the client's policy. On occasions when the client has a few different policies, the agent has to differentiate and identify the right one – all the while conversing with the client. Not only is this inefficient, but there are also possibilities for errors. However, by automating this process, the system can immediately identify the correct customer policy — either based on customer's phone numbers or other identifying factors. Not only does this reduce errors, but your agent will also be free to give your clients the attention and focus that they deserve.
Some other areas that can benefit from automation are the fulfilment and refund process, sorting customer enquiries and answering frequently asked questions through web chat or messaging. Do it well, and not only your CX will improve, but your bottom line will too. In 2020, McKinsey reported that successful operation centres at automating manual and repetitive tasks witnessed cost reduction by 30% to 60% while increasing delivery quality.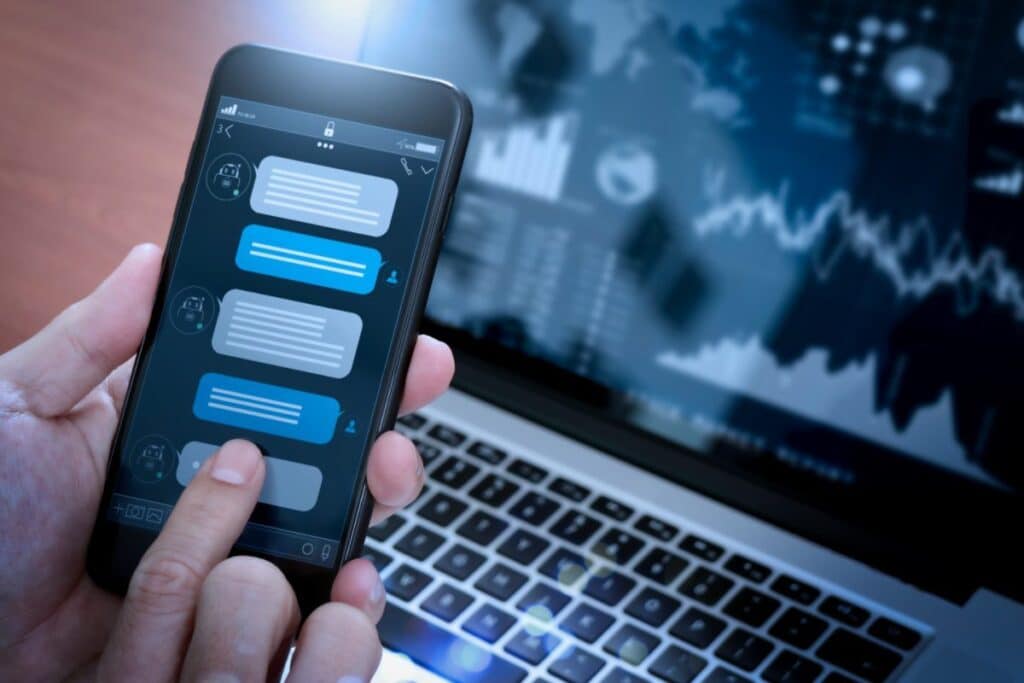 3. Artificial Intelligence (AI)
In the context of CX, AI helps us to simplify complex information, find patterns, learn from different contexts, and predict customer intent. More importantly, this capability helps you to really understand your customers and provide them with personalised services – the secret to customer loyalty. Forrester showed that enterprises that utilise AI alongside human employees witnessed improved customer satisfaction (CSAT) by 61%, operational efficiency by 68%, and agent productivity by 66%.
The customer journey starts when your customers search for your business. Therefore, you should aim to follow their activities leading up to that first contact. With AI, you get to learn what your customers search for, click on, and the time spent on a certain page. This information helps you predict the best time to engage with your customers. For example, AI notices when a customer is stuck on a specific action page for longer than usual, and it will trigger a human agent to intervene and provide support – leading to enhanced customer satisfaction.
AI can support your agents during customer interactions by providing relevant resources. It processes an ongoing call in real-time and provides contextualised, timely recommendations after taking the customer's history into account. Agents can choose to either read the suggested content to the customers or share it through a preferred channel. This capability helps your agents to avoid digging for information across multiple channels and focus solely on the conversations instead.
Another prime opportunity for your AI to shine is with your interactive voice response (IVR) system. IVR carries a misunderstood reputation for being clunky and awkward to use. However, consider a conversational AI voice bot with natural language processing (NLP) capabilities integrated into your IVR. Customers can now avoid going through a slow and confusing menu and receive service through natural conversations instead. It is seamless and efficient, contributing to an overall elevated experience.
Designing a great CX will give your company a differentiating edge. With the help of the Cloud, RPA, and AI, you get to improve how customers experience your business and how employees interact with your customers. It is now critical for your company to work towards adopting these technologies, so your contact centre sees long-term success.
Read Now