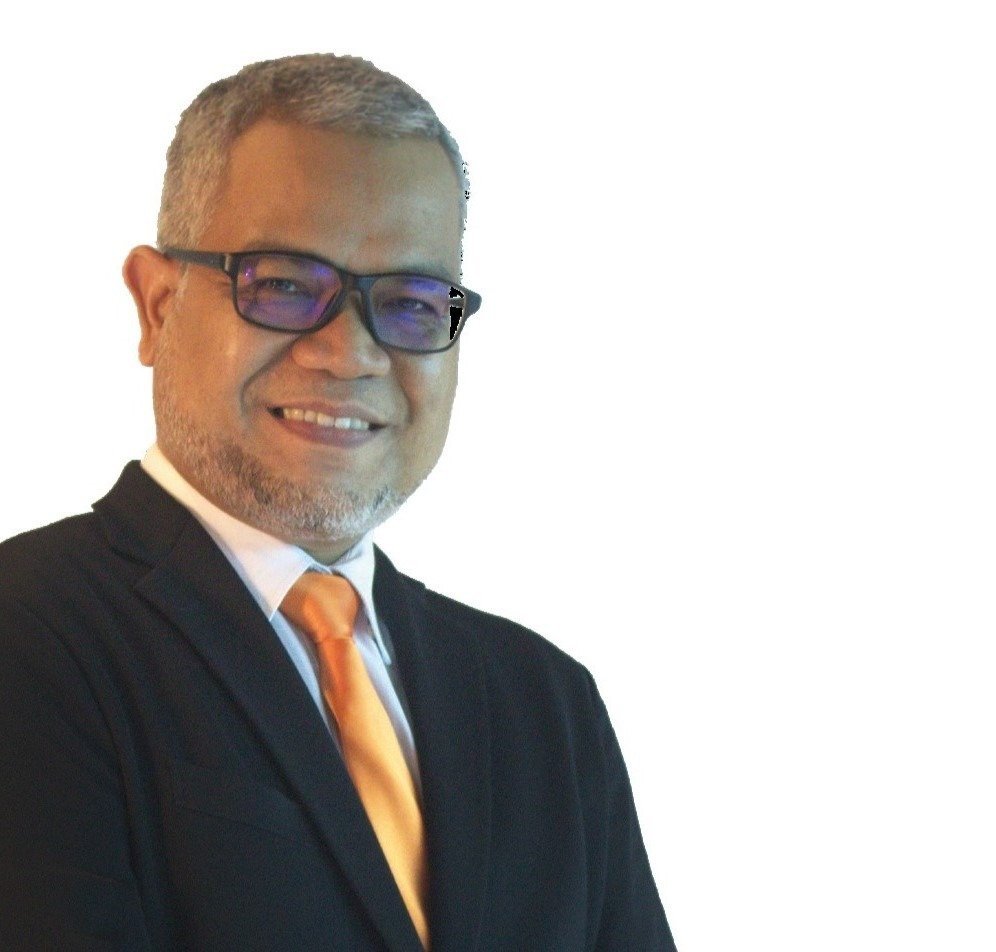 The world, as we know it, is rapidly transforming into a planet that pushes the boundaries of technological advancements for the better. Do a quick Google search, and you would find that there is no shortage of global discussions on digitalisation, Internet of Things (IoT) and connected devices (Machine-to-Machine – M2M) being the keys to unlocking a smarter, more data-driven society.
Global societies have become accustomed to the advent of technology and are demanding for greater interconnectedness. Smart ecosystems are growing in popularity among cities as governments use integrated information and technology to help enterprises, citizens, and public organisations deal with the challenges of urbanisation, safety, and sustainability.
Traditional civilisations have struggled with building smart ecosystems because, in the past, digital technologies were mere tools in 'silo' environments. What we need now is to link digital technologies together so that these tools can communicate and share information across virtual boundaries. This step ultimately creates what Japan's vice-minister of policy coordination, Yasuhiko Taniwaki calls "a system of systems".
In today's era, societies have the luxury of learning from decades of digital experience to invent and leverage new technologies in information technologies (IT) and operational technology (OT) such as 5G, IoT, M2M communications to build smart ecosystems successfully. What was once invisible is now clear. Companies will take a proactive approach to construct smart ecosystems, fundamentally to enable greater visibility and better collection, management and utilisation of the abundance of data to assist us in decision making.
With the real-time transmission of information, governments and nations have the opportunity to unleash new levels of innovation, efficiency, customer experience and resiliency across various industries, from manufacturing and utility to healthcare, education and public safety.
Digitalisation in Malaysia
Despite the potential of smart ecosystems in shaping a data-savvy future and the strength of the local electrical and electronics (E&E) industry, we at TM ONE recognise that Malaysia's uptake situation can be further accelerated. Various government bodies, such as the Ministry of International Trade and Industry (MITI), Malaysia Digital Economy Corporation (MDEC) and the Economic Planning Unit (EPU), have announced strategic roadmaps and national policies to promote the adoption of digital technologies. However, Malaysia is only beginning to realise the potential of smart ecosystems for enabling the next digital revolution, all while battling the worryingly low digital adoption rates in the Small and Medium Enterprise (SME) market (as stated in the World Bank Malaysia report, 24th Malaysia Economic Monitor: Weathering the Surge).
Several attributes cause the low development of smart ecosystems. These include the high CAPEX requirement for such technologies, coupled with an overall low awareness of the solutions and their associated benefits. Due to these issues, local SMEs and organisations take an overly cautious approach to analysing such business cases and refuse to shift away from the conventional without significant returns to their investments. Other major challenges include infant levels of customer readiness, low urgency in embracing emerging technologies, sparse tech-talent gaps in the local workforce, and the awareness of a trusted digital enabler partner.
TM ONE Smart Solution, serving digital Malaysia
To tackle these localised challenges and support the digital aspirations of the nation, we launched an end-to-end portfolio of smart services in 2019 under the digital application service pillar. With years of experience in digitalisation, TM ONE understands that the key to creating actual value in this area boils down to three (3) vital elements: having a leading smart services vision, integrating ready-made blueprints and pre-architected solutions, and providing managed services for better lifecycle management, technology refresh and business sustainability.
We aim to serve digital stakeholders, including societies, businesses and the government, by segregating products into several clusters: a smart premise and city, smart agriculture and healthcare, smart industry, digital platforms, and enterprise applications. These integrated products serve numerous industry verticals, including utilities, city planning, manufacturing, real estate, agriculture, transportation, defence, and public-shared services.
Our smart services solution operates on a robust operational framework, encompassing connectivity, security, cloud computing, professional services, and managed services. Flexible in-house technology teams can tailor different elements such as physical interfaces, communication and gateway, data presentation, and 3rd party integration services to match unique customer needs. Each solution is described as end-to-end and enabled by core digital components. These include sensors and end-devices, gateways and controllers, connectivity platforms, cloud and backend infrastructure, and analytics applications and interactive dashboards.
Coupled with our open next-gen Application Programming Interfaces (APIs) and DevKit, customers and partners can now co-create new services and solutions exclusively in the TM ONE digital ecosystem. These features have the support of our core products, in-house application development capabilities, and managed services. The one-stop platform approach provides customers with peace of mind while helping them discover a range of suitable technology products from a single provider.
In order to really penetrate the local market, we have decided to introduce several pricing models to reduce the financial burden of the high initial CAPEX investment. Customers can enrol in a subscription model that emphasises pay-by-use. Alternatively, they can use a unique profit-sharing model that allows financially strapped entities to only pay when they see actual cost savings and returns on their investments.
Smart solutions are dynamic and flexible. Gratifying the right needs and requirements with the right solutions, organisations can unleash greater innovation, enhance customer experience, and improve visibility, profitability, and resiliency. This in turn will provide them with the means to unlock a new generation of revenue streams, efficiency measures, and increase productivity with people-empowering strategies.
Celebrating TM ONE's smart solution and its customers
By offering such an attractive commercial package, we have managed to onboard several Malaysian entities onto the platform since 2019. With our TM ONE smart solution, customers could share great success stories in their respective industry verticals. One recent example is a smart traffic light project with the Malaysian Public Works Department (JKR) in several states in Malaysia to improve the 'greenwave' effects as part of the Smart Traffic Analytics and Recognition System (STARS). The move improved traffic flow by 50% at junctions controlled by STARS. This increased efficiency level is the result of intelligence traffic data monitoring at each junction, deep analytics of waiting time and congestions, and calculated fairness.
Another successful use case is the implementation of Smart Street Light Intelligent Management System (SLIMS) in the Darul Hana housing project in Kuching, which is part of the state capital's smart city plan. City officials were able to manage street lights remotely using real-time data from environmental sensors to ensure optimised performance, quality of service, and environmental sustainability. Not to mention, all these happened while shrinking energy costs by engaging automated environmental triggers offered as part of the smart scheduling feature.
Securing a digital future for Malaysia
As part of our ethos to
Taking Transformation Forward
by embedding intelligence into critical infrastructure and everyday objects, our team will continue to educate our customers on the vast potential of the smart services ecosystem in various vertical segments. In addition, TM ONE is taking a new approach to shift the traditional technology-centric conversation to a more customer-centric problem-solving mindset. Instead of simply selling technologies and benefits, we want to engage our customers with robust and customised business cases to ensure profitable technology investments.
In a nutshell, the national adoption of smart ecosystems is essential towards propelling Malaysia to the forefront of Digital ASEAN. With Malaysia housing the most digital natives in Southeast Asia, the general society will be looking for greater digital convenience and customised products in the coming future. With the capabilities of TM ONE and the easy access of our Smart Services Solution in a growing digital market, it won't take long before we experience the rapid rise of smart ecosystems in Malaysia.
Sources:
https://www.japantimes.co.jp/2021/02/24/special-supplements/racing-full-speed-ahead-toward-digitalized-japan/
https://www.theedgemarkets.com/article/cover-story-moving-beyond-awareness-adoption-iot
Read Now