Smart services are the combination of digital services in an ecosystem that are interconnected, secured, automated and data-driven. It provides efficiency, enhances value creation, and offers agile business models that are tailored to suit customer needs, demands and requirements.
According to GlobalData, smart services are defined as solutions that are designed to leverage the holistic interconnection of services, applications, business processes, people and devices with a network of the Internet to achieve specific business goals.
For a seamless smart services experience, 5G technology will serve as a game-changer as more smart services with direct impact will be made available for the well-being of the people. It not only promises better and faster internet access but more importantly, it also enables various important applications to be in the hands of end-users, including health monitoring applications for chronic patients in medical centres, smart emergency assistance and special applications for senior citizens who are living alone.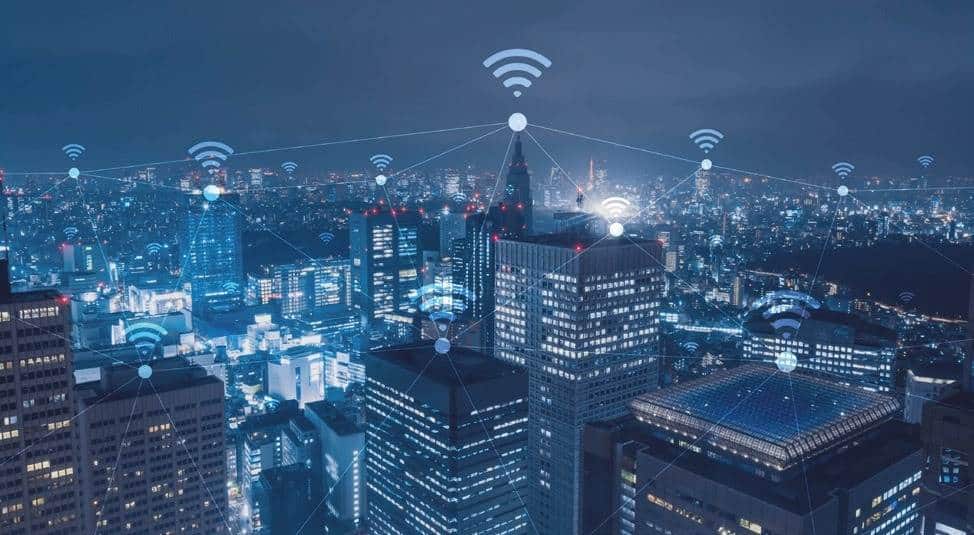 "Smart services transform enterprises and the public sector by embedding intelligence into critical infrastructure and everyday objects. We at TM ONE have positioned ourselves to become the enabler of such within the ecosystem.
"As such, we focus on the platform strategy that has been designed to be technology-agnostic. This essentially enables multiple service providers to come on board. The master plan is to unleash greater innovation, customer experience, visibility, profitability and resilience," says Maznan Deraman, Head of Innovative Solutions, TM ONE.
This can also be achieved through its portfolio which enables customers to automate various core processes. For example, Smart Street Lighting allows organisations to automate lighting controls and support maintenance works by providing real-time conditions of each light, pole and feeder pillar.
Additionally, TM ONE's Video Surveillance-as-a-Service (VSaaS) includes advanced analytical features that are managed through the TM ONE Integrated Operations Centre (IOC) to examine surveillance footage in real-time with automated alerts based on defined parameters.
The Building Management Systems on the other hand enables automation through users monitoring, environmental readings, equipment status, schedules, setpoints, trends, alarms and other control functions virtually.
"TM ONE Smart Services are well-equipped to support the Malaysia Digital Economy Blueprint (MyDIGITAL) and other Government's digital and stimulus plans, in accelerating the socio-economic recovery that will propel our country for today and tomorrow, towards a full-fledged Digital Malaysia by year 2030," says Maznan.
He further highlights that as the sole Malaysian Cloud Service Provider (CSP) under MyDIGITAL, TM ONE as a business arm of Telekom Malaysia Berhad (TM) will provide a comprehensive range of connectivity, ICT and digital solutions to support Government agencies' Cloud Transformation Plan.
"We remain steadfast in our efforts to realise the aspirations of MyDIGITAL based on our three (3) core pillars, Digital Connectivity, Digital Infrastructure and Digital Talent," he explains.
This will also include building a robust, integrated network and infrastructure under the Jalinan Digital Negara (JENDELA) action plan and raising the digital intelligence and skill set of Malaysians via TM's university, Multimedia University (MMU) and the TM Digital Academy.
Speaking of its benefits, Maznan believes adoption would bring great potentials for improving product quality, increasing productivity and creating more high-skilled jobs for Malaysians.
"Malaysians are expected to gain maximum Internet of Things (IoT) advantages with minimum friction by leveraging TM ONE Smart Services."
TM ONE Smart City – solutions that serve to create safer and healthier public spaces, more proactive and transparent public services, more engaged citizens and better managed state finances. TM ONE Smart City solutions consist of Smart Home, Smart Premises, City-wide and in-building surveillance, Traffic Analytics, Smart Street Lights and Smart Parking.
The Digital Enterprise Solutions by TM ONE – capable of boosting efficiency, security and productivity with a range of solutions including e-learning platform, digital document management, time attendance system with body temperature screening, Robotic Automation Process as service and payment platforms.
TM ONE Smart Industry Solutions – capitalises on the power of IoT and Artificial Intelligence (AI) to improve revenue, operational efficiency, customer experience, visibility, and safety across manufacturing, retail, and logistics with solutions such as Smart Genset, Smart Forklift, Overall Equipment Effectiveness system with Predictive Maintenance Analytics, Smart Retail and Smart Water Management System.
TM ONE Smart Agriculture – leverages IoT-enabled farming precision and smart solutions around warehousing and supply chains to increase yield and produce quality, tackle agricultural finances and food security.
TM ONE Smart Healthcare – harness an end-to-end platform that connects all stakeholders in the medical ecosystem securely, and improves patient experience and care, while increasing healthcare efficiency.
Read Now