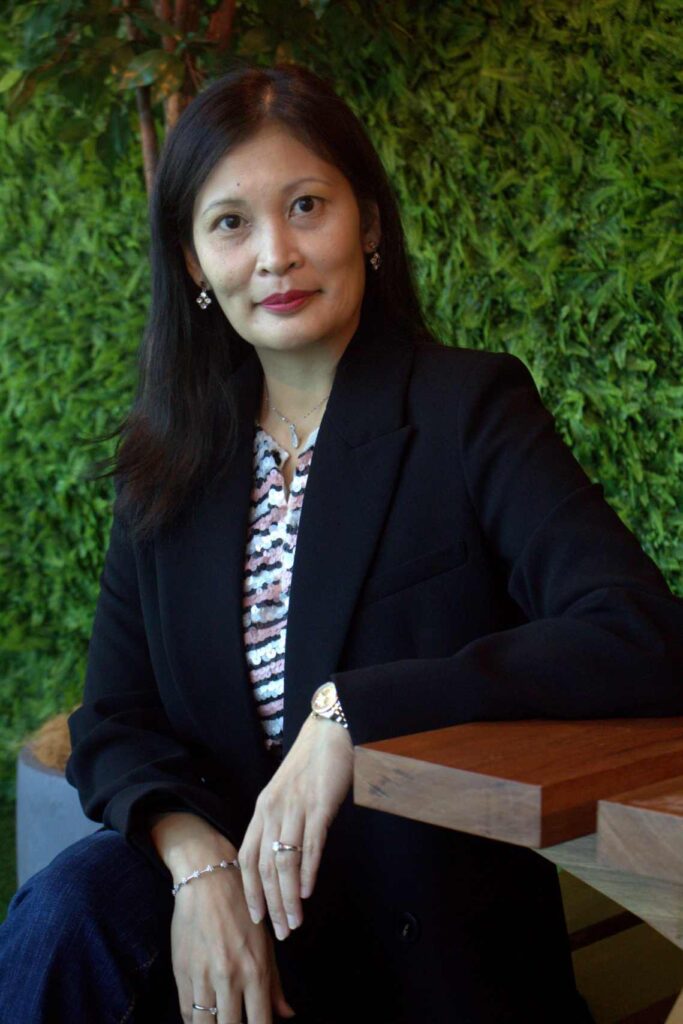 Digital transformation, a means of ensuring business resiliency, has driven recent global technology spending to new highs. From being a mere buzzword, it has become the top priority for technology initiatives and Chief Information Officers (CIOs) across various industries. Global Information Technology (IT) research house Gartner forecasts that worldwide technology spending will grow by 9% in 2021 to reach an astonishing USD 4.2 trillion. This phenomenon reflects a tactical switch from defence to offence, as CIOs of the world's biggest tech companies recover from the pandemic and look to extend their technological edge over the competition.
As global lockdowns cripple a plethora of industries, CIOs and Chief Technology Officers (CTOs) are more pressured than ever to hit the mark on their strategic investments. We at TM ONE are fully aware of the exacerbated need for enterprises to increase their digital capabilities and are well prepared to play our role as a digital technology partner. We believe there are four (4) key pillars to guide companies in ensuring a sound IT investment strategy:
1) Benchmark IT spend with industry standards and leaders
Regardless of which industry you operate in, market competition in today's digital battleground strips away any luxury of taking technology investments lightly. This further magnifies the need for an incisive tech vision, one that has the backing of necessary dollars to turn it into a reality. With that in mind, Flexera's 2020 State of Tech Spend Report states that companies from different industries, on average, spend 8.2% of their revenue on IT.
It is common to see technology spending hover around 17% of total operating costs in the banking and financial services industry (BFSI). According to Broadridge's Next-Gen Technology Adoption Survey, this might well reach 20% by 2023. JP Morgan, for instance, is one of the top spenders, with 15% of its 2020 operating costs devoted to IT spending, which amounts to about USD 11 billion . Other large BSFI institutions such as the Bank of America (18%), Goldman Sachs (16%), and Citi (20%) reported higher proportions of operating costs spent on IT. However, this reflects an overall lower absolute value.
As the pandemic continues to immobilise healthcare institutions around the world, technology is desperately needed to reinforce vital lines of defence. Currently, the global healthcare industry on average spends 4% – 8% of revenues on technology, mostly on maintaining existing infrastructure. Industry leaders are starting to shift IT spend towards introducing new business models with digital health solutions and boosting hospital operations through big data analytics and cloudification.
With the retail and e-commerce space transforming into the forefront of new digital innovations such as Artificial Intelligence (AI) and Augmented Reality / Virtual Reality (AR/VR), technology spending becomes a key differentiator. Amazon, now known as a tech firm rather than a retailer, spent USD 43 billion or 12% of total operating costs on IT-related expenditure in 2020. With global customers demanding enhanced user experience and on-demand customisation, there are expectations for average technology spends as the portion of revenue to grow from 6.2% to 8% , especially as the competition for e-commerce leadership amplifies.
2) Maintain optimal allocation between growth spend and maintenance spend
Today, the technology stack in companies increasingly provide vital sources of economic moats. CIOs desperately need to rethink their IT spending strategy and effectively prioritise between value creation and value preservation. For many companies, huge chunks of IT budgets go towards maintaining their current business operations, which are becoming intricate due to the intertwining of new technologies. These budgets leave little to no room for innovation investments that allow CIOs to contribute directly to top-line growth, such as introducing futuristic enterprise applications or enabling analytics-driven decision making.
By and large, CIOs report less than 15% of their technology budget have an allocation for fostering innovation. We recommend successful companies set aside at least 20 – 25% of IT spend to reimagine value creation and discover new ways to disrupt the status quo in various industries creatively.
As part of our core principle, we believe that only by employing a growth spending mindset can the returns on these digital investments be seen.
3) Measure effectiveness of technology spending
Besides having to deal with strategically allocating adequate capital towards IT investments, CIOs often face one critical question – what are they getting out of the money they invest and spend? And the truth is this; most can't give a straight answer to such a seemingly important question.
As companies compete against time to launch more and more digital initiatives, CIOs need to establish clear-cut performance metrics that can evaluate and measure digital progress effectively. With the old saying of 'you can't manage what you can't measure', tech spend on different areas need to be attributed to tangible returns. This could range from lowering sale costs/the cost of sales, new customer acquisition, revenue streams, improved customer experience, and other value adds.
We believe that using practical and measurable indicators will help narrow down your IT spending on areas of value creation, be it internally or outside the organisation.
4) Balance insourcing and outsourcing of IT needs
Whether you are a Small and Medium Enterprise (SME) or a fast-growing tech company, technology dependence changes dramatically over time. CIOs who want to optimise technology spending must consider the many implications of insourcing and outsourcing their IT needs.
Rather than establishing a fixed spending ratio between buying and building, companies should evaluate the qualitative criteria of technology spend decisions, such as its contribution to overall company growth. Short term cost savings might be attractive in outsourcing, but one must carefully consider the opportunity lost in forgoing long-term digital capabilities. Other key markers to help keep a competitive technology spend are the availability of in-house talents, existing core competencies, security, and technology ownership.
As costly-to-build technological capabilities can sometimes separate winners from losers in today's digital warzone, taking a hybrid approach could perhaps be the best solution to sustain digital transformation efforts without dissipating technology budgets.
Read Now