Governments across developed nations are placing technology front and centre in a bid to improve citizen services and maintain relevance on the global stage. This forced many developing countries, Southeast Asian included, to start their journey on digitalisation.
As an impact, many governments established their own digital agency to develop a technology roadmap for their country's digitalisation journey and to drive it. For instance, Singapore, though far ahead than its neighbouring countries, refined its Digital Government Blueprint, while Malaysia introduced MyDigital plan for the decade.
As the intended outcomes of these plans take years to realise, we can witness the effort and investment committed as the journey goes. One of which is to examine each country's investment in information technology (IT).
Southeast Asia Government IT Spend and Trend (2020)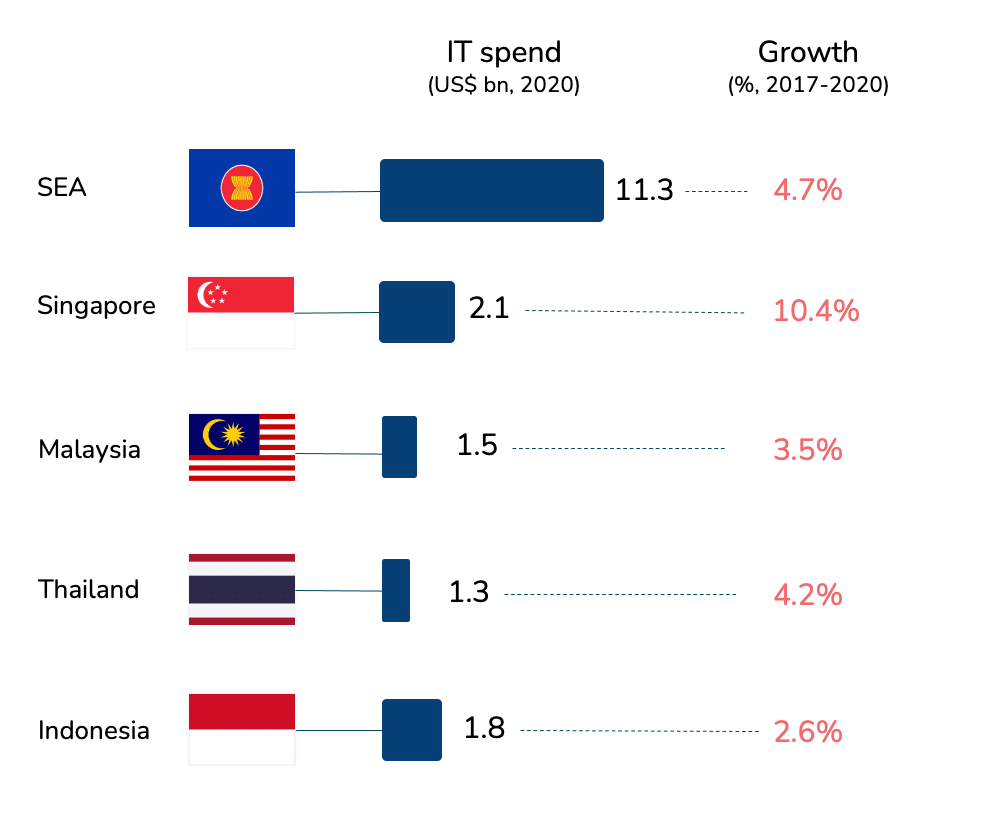 Though the positive trend in IT spending, Cloud services remains a small proportion within it in all Southeast Asian countries except for Singapore. But this is subject to change.
Why? Cloud services are the essential puzzle for governments to realise their digitalisation aspiration. The Cloud infrastructure is agile to every demanded situation, which will enhance all aspects of operations for a country.
Take a simple example of traffic management. With Cloud, transport authority can tie road sensors, cameras, traffic lights and more into a system that can automate the traffic flow depending on congestion levels, down to seconds. The same system can provide data back to the authority to help future development planning. Without Cloud, this can't be done.
With that said, here are three (3) trends on how governments are leveraging Cloud.
1. GovCloud through Commercial Vendors
Governments across Southeast Asia (SEA) are establishing GovCloud on public Cloud solutions from commercial vendors. Unlike a few years back, this would have been unfathomable.
On top of global digitalisation pressure, this shift was also driven by the announcement of the local region by global Cloud infrastructure vendors. Here's an example of upcoming regions in Indonesia.
Upcoming Region in Indonesia by Global Cloud Vendors

The Indonesian Government is most likely to be one of the top Cloud spenders in Southeast Asia by 2030.
In Thailand, the Government launched GovCloud with CAT Telecom at the end of 2020. Thailand's GovCloud data platform will be a central Cloud system for government agencies to gain access to a single database.
Singapore, on the other hand, uses Government Commercial Cloud to bring the modern innovations and capabilities of commercial Cloud computing platforms to less sensitive Government systems. The technology is provided by Amazon Web Services, Microsoft Azure and Google Cloud.
More governments are likely to develop their respective GovCloud through commercial vendors and it may soon host at least 50% of all government applications.
2. Mobile-first citizen services through Cloud
Southeast Asia is home to more than 400 million mobile users and over the last two (2) years, these users have become accustomed to a digital lifestyle. Mobile internet usage has increased three times and demand for services via the phone is higher than ever.
Due to the demographics, governments are aware of the need to deliver mobile-first citizen services solutions. These applications are deployed through the public Cloud. An example would be Singapore's contact tracing application, TraceTogether is hosted on Amazon EC2.
Also, as it is early days for government Cloud adoption in most SEA countries, many are using public Cloud to conduct research & development on these citizen services projects.
The resiliency of the public Cloud and the availability of various tools meant that governments across SEA will use the public Cloud to ease and drive the innovation of citizen services.
3. Government agencies are first adopters
Government agencies are the main group of government users adopting Cloud in SEA. These organisations are the first adopters as they are tasked to help governments to explore, evaluate, and test out Cloud solutions across the provider ecosystem and function. Through this approach, governments are able to reduce potential risks in Cloud adoption and tackle any unforeseen challenges.
In Malaysia, Malaysia Digital Economy Corporation (MDEC) adopted Azure and AWS solutions for its productivity, collaboration and innovation initiatives prior to the announcement of MyDigital plan.
In Singapore, the Monetary Authority of Singapore (MAS) in partnership with the Association of Banks in Singapore (ABS) and Enterprise Singapore (ESG) leverage Azure to host SFF x SWITCH – the world's largest FinTech event and a global platform for the FinTech community. During the pandemic, Cloud allowed a combination of an online-offline platform to deliver the conference in a safe and compliant manner.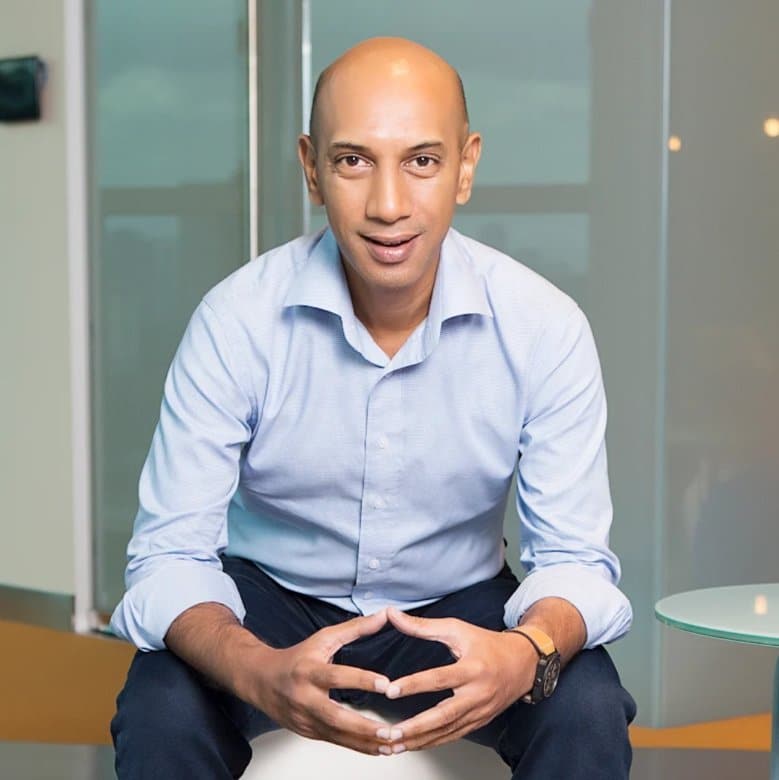 Faisal Naina, Vice President Government Sales, TM ONE. As TM ONE is one of the national appointed Cloud Service Provider (CSP), our recently launched Alpha (α) Edge aims to provide a compliant, secure, and cost-effective hyperscale Cloud service for Malaysian businesses and government institutions to build resilience, gain agility and spur innovation. Our comprehensive suite of solutions will rightly position TM ONE to help reshape and escalate the businesses' and government's Cloud adoption in Malaysia.
Digitalisation will continue to be a key topic in SEA for the years to come. The commitment to execute will differentiate between visionaries and laggards amongst governments. With an evolving environment, SEA will be an interest of global investors, technology startups and multinational corporations.
Read Now