Merely a shift towards serving your employees better, can be the key to unlocking more DX wins. Here are the 5 EX dimensions to ascertain a successful digital transformation.
The world of business is seeing an important shift from shareholder capitalism to stakeholder capitalism. 181 CEOs from the Business Roundtable (Association of CEO's of America's leading companies) committed to this new approach in the Business Roundtable's Statement on the Purpose of a Corporation.
For a stakeholder economy to thrive, digital transformation is key. Leveraging the potential of change will not only benefit shareholders but offers new opportunities to employees, customers, government, suppliers and the planet.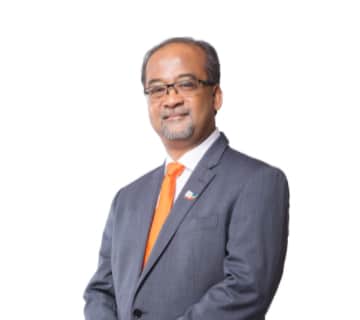 Today, we will focus on a key stakeholder, "the employee" and how their experience must take centre stage in all digital transformations (DX). Merely a shift towards serving employees better, can be key to unlocking more DX wins. Asmadi Md. Saleh, Chief Strategy Officer, TM ONE shares with us his view on the 5 key strategies in ensuring a successful Digital Transformation.
Here are five (5) employee experience (EX) dimensions to ascertain a successful digital transformation.
1. Building tech talent
Digitally transformed companies often come out the other end of the change process with renewed capabilities and an economic moat. That's because executing a digital strategy requires companies to integrate technology platforms and talent into existing business processes.
The latter is harder to build and develop but provides essential support for long-term digital growth aspirations. This is why companies with gaps in skills and expertise either collaborate with key partners or build capabilities in-house. Notably, 44% of top companies are already prepared to spend more on attracting, managing and improving their tech talent pipeline.
For companies with existing capabilities, being able to retrain and upskill employees is a blessing in disguise (reskilling is cheaper than hiring). Treat talent as scarcer than any new technology stack or capital injection and leverage the greatness in people to champion a successful digital journey.
2. Democratising innovation
As the industry-wide shift towards digital continues, organizations need to scale up their digital transformation efforts to get ahead. Most CEOs start their digital roadmaps with priority on developing or adopting next-gen technologies. This traditional mindset creates a top-down approach to innovation that only ever looks good on paper. With research suggesting that nearly 90% of all innovation labs, teams or projects fail, companies need to 'go outside the box' to rethink and drive innovation success at scale.
A powerful first move must enable the decentralization of creativity and freedom to experiment. Empower every division, department and employee with the willingness to innovate and automate their legacy work processes. Innovation across horizontals, but practiced within governance and compliance parameters, is emerging as a crucial factor for successful digital transformations. As the Marissa Mayer saying goes "when you need to innovate, you need to collaborate".
3. The digital employee
With lockdowns closing office doors, the workplace has been forced out of shape and employees are adapting to new ways of work. Several global studies have shown that remote work is a sustainable solution to the overwhelming stress faced by younger generations.
Millennials and Gen Zs are piling into the digital workforce and are bringing along with them, new sets of skills and values that need to be acknowledged. In fact, companies are starting to see the positives of operating a remote workforce, with lowered business expenses being the most prominent. Aiming to build a strong foundation for digital transformation, companies need to prioritize the provision of necessary tools for remote workers. Only with a mobile workplace that is safe, secure and compliant can they thrive and produce results to fuel the digital transformation strategy.
4. Employee as a customer
Similar to how customers drive organizations to do better and deliver value, employees are increasingly recognized as stakeholders in the business. We see organisations implementing the same 360o approach of analysing customer engagement in utilising employee data and analytics capabilities. A more robust approach towards improving employee experience will evoke a greater sense of belonging and drive employee retention. Studies have shown that increases in employee engagement leads to better customer service, revenue growth and sustainable business performance. Apart from improving KPIs, treating employees as customers will create an attractive organisation that prioritizes connection and collaboration. Engage in those two-way conversations with employees and the success of digital transformations will come naturally.
5. Reimagining employee journeys
Employees are the heart and soul of every organization. It is essential that all organizations envision and map out the employee journey from the point of the interview stage all the up to being an alumni. Better yet, companies now have that golden opportunity to reimagine and redesign those employee touch-points. Organizational silos can now be torn down and replaced with agile remote teams, working towards a common goal. One good place to start is the onboarding process. Done well, new employees are greeted into the company as a whole, not within a departmental island. Aligning individual success to a collective success will help create a community of high performers. Effective nurturing and development of employee journeys will open a floodgate of innovation opportunities and successful digital transformation.
Read Now